I got a new rig fellas!!!
That is the reason I've been busy for more than three months. Careful and exhaustive googling was the preparatory exercise I went through in order to have what I have now. And boy, am I pleased??!! YEAH!!!!!!!!!!!!!!!
Before I bore you with the details, there is another thing which I want to share. You already know I am in the
SJCE Editorial Board
and in this semester, we are holding a cool fest, a literary extravaganza, called || shabd ||. The whole JC-Ed is working hard to make this a successful event. We have been preparing for this since August itself, when the college hadn't even started for me. So, if you want to know what all this is about, then visit
here
or
here
. The motto is "Expression of the soul". Join us and let your creative juices flood!
There are a few more stuff that happened to me. I was selected to become a member of an exclusive club of online security enthusiasts under Symantec called Norton Inner Circle. And through me, my father too ;) I got free copies of their premium flagship products Norton 360 v3 and their latest offering Norton Internet Security 2010 for free, among lots of other goodies. Had dinner twice in the Taj Residency, Bangalore as a part of the meets held :P.
Wait, there's more. I signed up to host an online launch party for Microsoft's latest release, MS Windows 7, due to be launched on 24th October 2009. And I was selected for that too. And so, I got a big package from MS, which shipped all the way from US, containing their Windows 7 Ultimate Edition 32 and 64 bit installation discs. And yeah, it was a signature edition with Microsoft's current CEO, Steve Ballmer's signature. They gave me a poster with backgrounds from Win7 and also a few plastic bags. A pack of napkins with their logo were included too!! Thanks MS, for all the freebies.
Cool!! I now have the autographs of rivals : Steve Ballmer and Richard Stallman. :D
Now, here is the real deal. I blew up about 27 grands INR for my rig. The basic config is:
CPU : AMD PHENOM II X2 550 Black Edition
RAM : 2 CORSAIR XMS3 1333 MHz 2GB DDR3
(i.e 4 GB in total. Currently overclocked to 1600MHz. Later will OC to 1800)
MOTHERBOARD : ASUS M4A785TD - V EVO
HDD : SEAGATE 500GB 7200RPM 16MB Cache and 1TB FANTOM external HDD
connected via USB.
CPU COOLING : COOLERMASTER HYPER TX2 Heatsink (Air Cooling) w/ Stock Fan.
GPU : Integrated ATi RADEON HD 4200
( DirectX10.1, 128 MB of Sideport Memory @ 1333 MHz, Shared memory till 896
MB, Dual Independent Display Support, HD Support,OpenGL 2.0,
Shader Model 4.1 )
AUDIO : VIA Sound Card (Supports simultaneous multi-streaming i.e can chat on
headphone and play game music on 7.1 surround
sound speakers simultaneously)
LAN : REALTEK Gigabit LAN Card.
USB Ports : 12 USB 2.0/1.1 ports.
DVD Writer, KEYBOARD, MOUSE and MONITOR : Picked up from my gran' ol' machine. Got a wireless mouse and 2 GB pen drive too from Norton. Thank you, Norton.
Due to my careful planning and a bit of luck, I managed to get a dream PC. I easily unlocked my Dual Core processor into an AMD Quad Core Phenom II X4 B50 Black Edition (i.e with unlocked multipliers for easy OCing) processor, courtesy my wonderful (and beautifully coloured) motherboard. Now, I am running a stable air cooled 3.1 GHz, 7 MB cache 45nm processor which runs super cool. My processor runs at a cool 50 degree Celsius even when under a torture test using Prime95 stability testing program, i.e under 100% load conditions. I have even managed it to OverClock it to 3.5 GHz, though I didn't check the stability. I am yet to learn OCing properly. It is good that my motherboard overclocks it to around 3.4 GHz just by the touch of a power button and also is capable of underclocking it to just 800 MHz when not required. It even overclocks my GPU, automatically. It looks uber cool with the stylish heatsinks and colour scheme.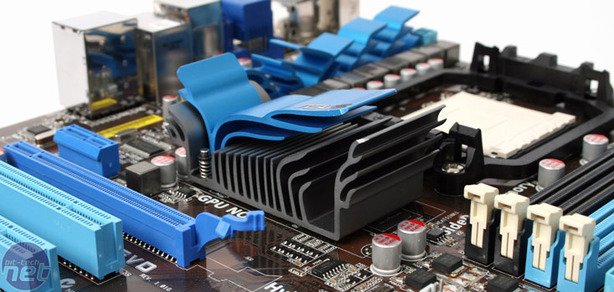 I am now trying to install MS Windows 7, OpenSUSE 11.1, Ultimate Edition 2.3 and Hackintosh OSes in my PC. All are 64 bit since I've a 4 GB RAM Kit running in dual channel mode.
Feel free to comment below!